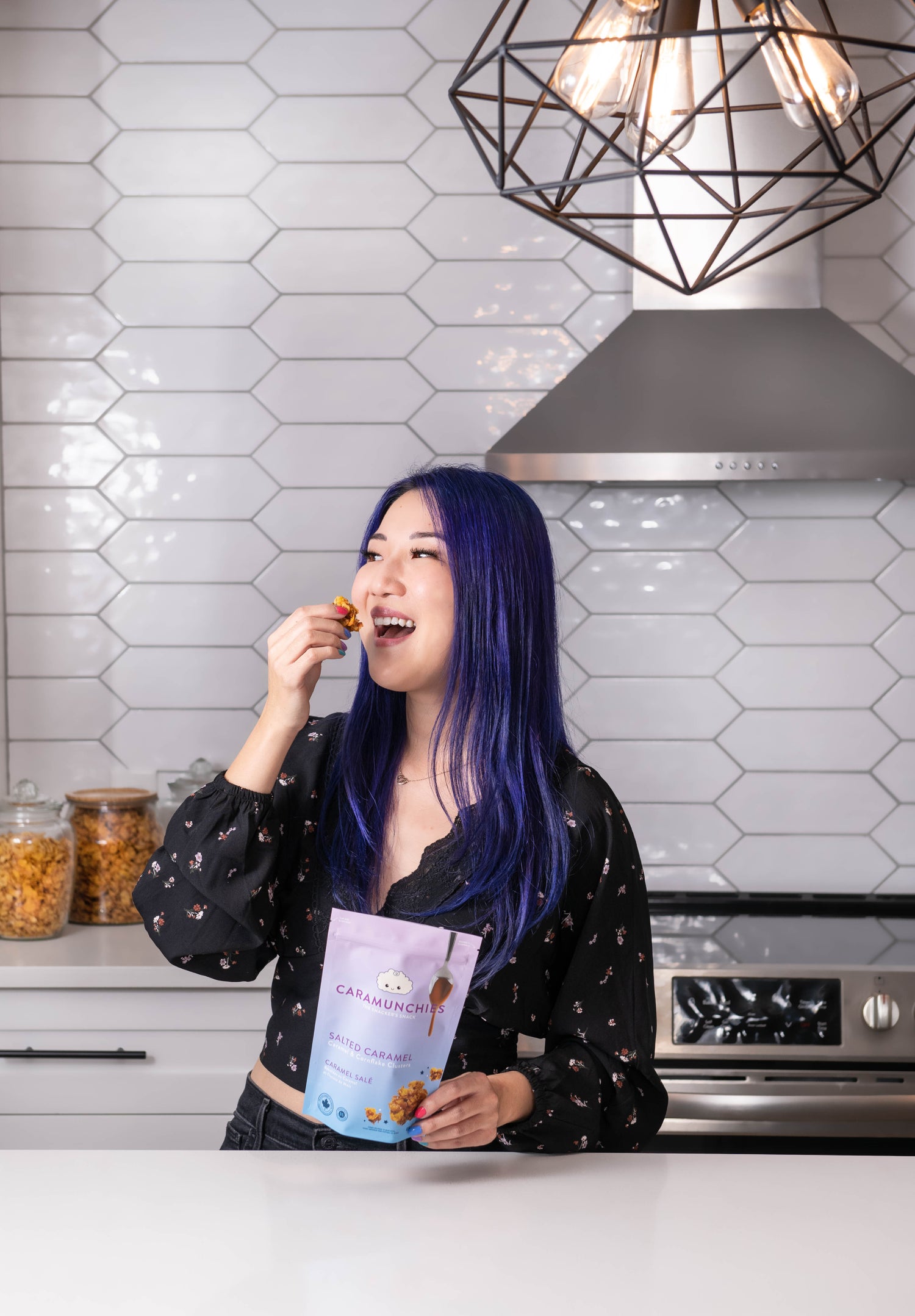 MADE FOR GATHERINGS
I grew up in a big family that loves to cook and share meals together with a dad who's been in the food industry as far back as I can remember!
My happiest memories are from family dinners at my grandma's house where everyone would help cook together then we'd all sit at the round dining table to enjoy the homemade food.
They'd always be dinners full of laughs and everyone talking over each other.
Because of this, food has become my love language. Whenever there's something to celebrate, I'll invite people over for dinner or go out for a meal together. If someone's not feeling well, I'll bring them some goodies to cheer them up.
I started Caramunchies to bring this love of food to all those around me!
SHARE THE LOVE →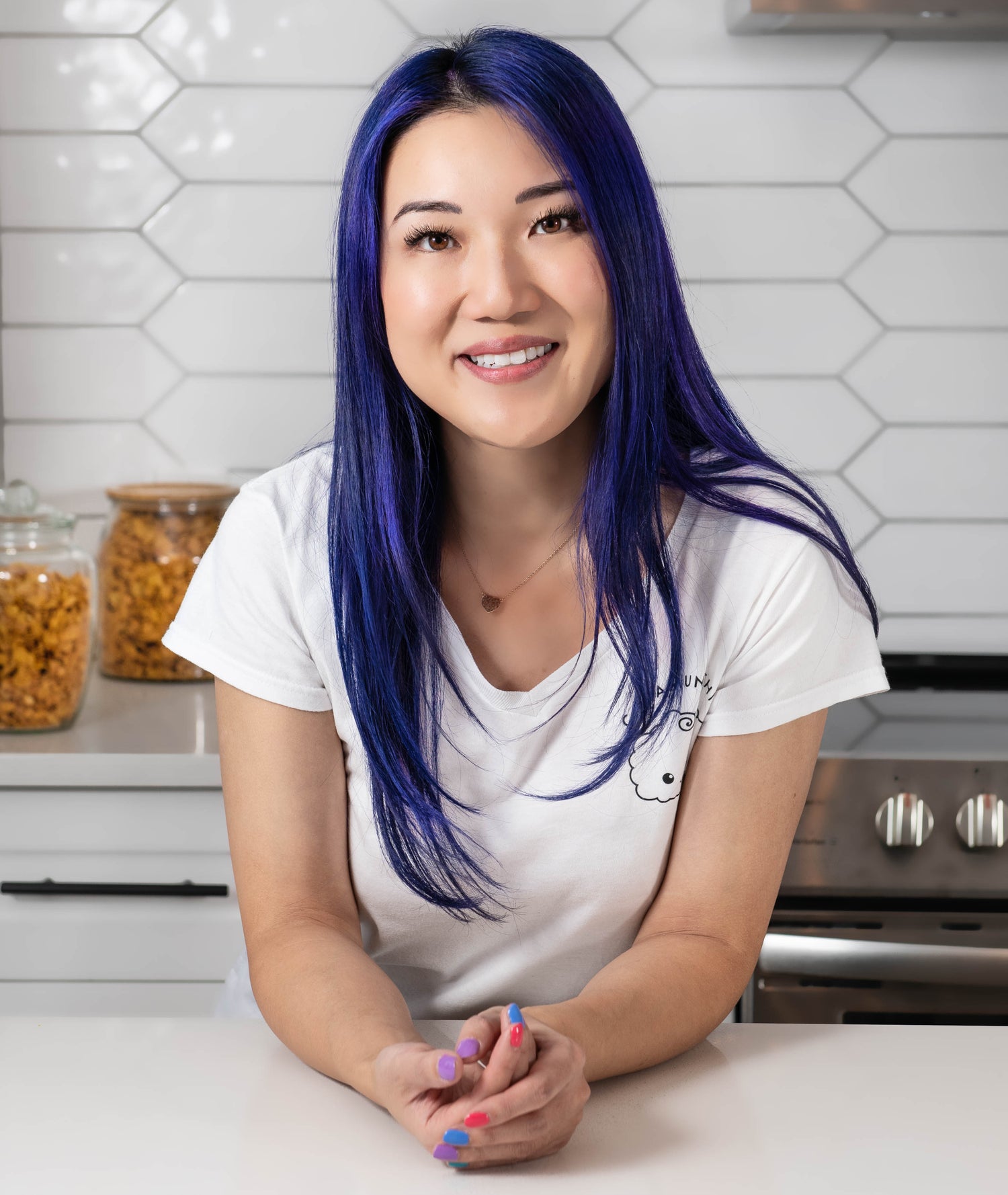 MEET THE MAKER
Alysia Lok is the founder and creator of the super addictive Caramunchies.
A graduate from the University of Alberta in Nutrition and Food Science, she uses her technical background and curiosity in experimenting with new flavours to bring Caramunchies to the next level.
Alysia has realized her true passion and love for all things delicious and sweet in Caramunchies.
When Alysia isn't cooking, she is listening to true crime podcasts, playing with her cats, and dominating anyone who tries to challenge her at Mario Kart!
CARAMUNCHIES HOT LUNCH PROGRAM
WE'RE MORE THAN JUST A TASTY CARAMEL SNACK.
Our hot lunch program is our way to give back to the Edmonton communities who need it most.
Making & serving hot lunches is a lot of fun, but it also takes some elbow grease from people just like you. Ready to help us? Hit the button below to volunteer for our next hot lunch.
FOOD SECURITY X OUR COMMUNITY

Food is a source of comfort for us, so it's heartbreaking to know that there are so many people in our city who don't know where their next meal is coming from.

While I was a student, I volunteered with my parents at a local soup kitchen and the experience really stuck with me. 

850 HUNGRY PEOPLE & COUNTING

We always knew we wanted to be more than just a delicious snack.

So far we have served up more than 850 hot and nutritious lunches to people who face food insecurity.

We are always looking to do more, so if you would like to collaborate with us or volunteer, do let us know!

5% FOR HOT LUNCHES

We purchase ingredients, gather a team of volunteers and provide a nutritious lunch for people in need through the Marian Centre.

We use 5% of all our profits for this program.

In 2019 we also crowdfunded $2800 to help with providing hot lunches to people in need.