WHAT ARE CARAMUNCHIES?
They are clusters of creamy, melt in your mouth caramel tumbled with crispy cornflakes.
Handcrafted in small batches using the best ingredients to guarantee freshness, means they're a snack made in snacker's heaven! They're perfect as a pick-me-up, to butter someone up — or just because it's Tuesday!
ORDER OUR SNACKER'S FAVES
A CARAMEL SQUARE TOO GOOD TO SHARE.
Our main dig is Caramunchies, but we also occasionally make a batch of these perfectly salty-sweet snacks made with pecans, our signature caramel and chocolate drizzle.
HOOK ME UP!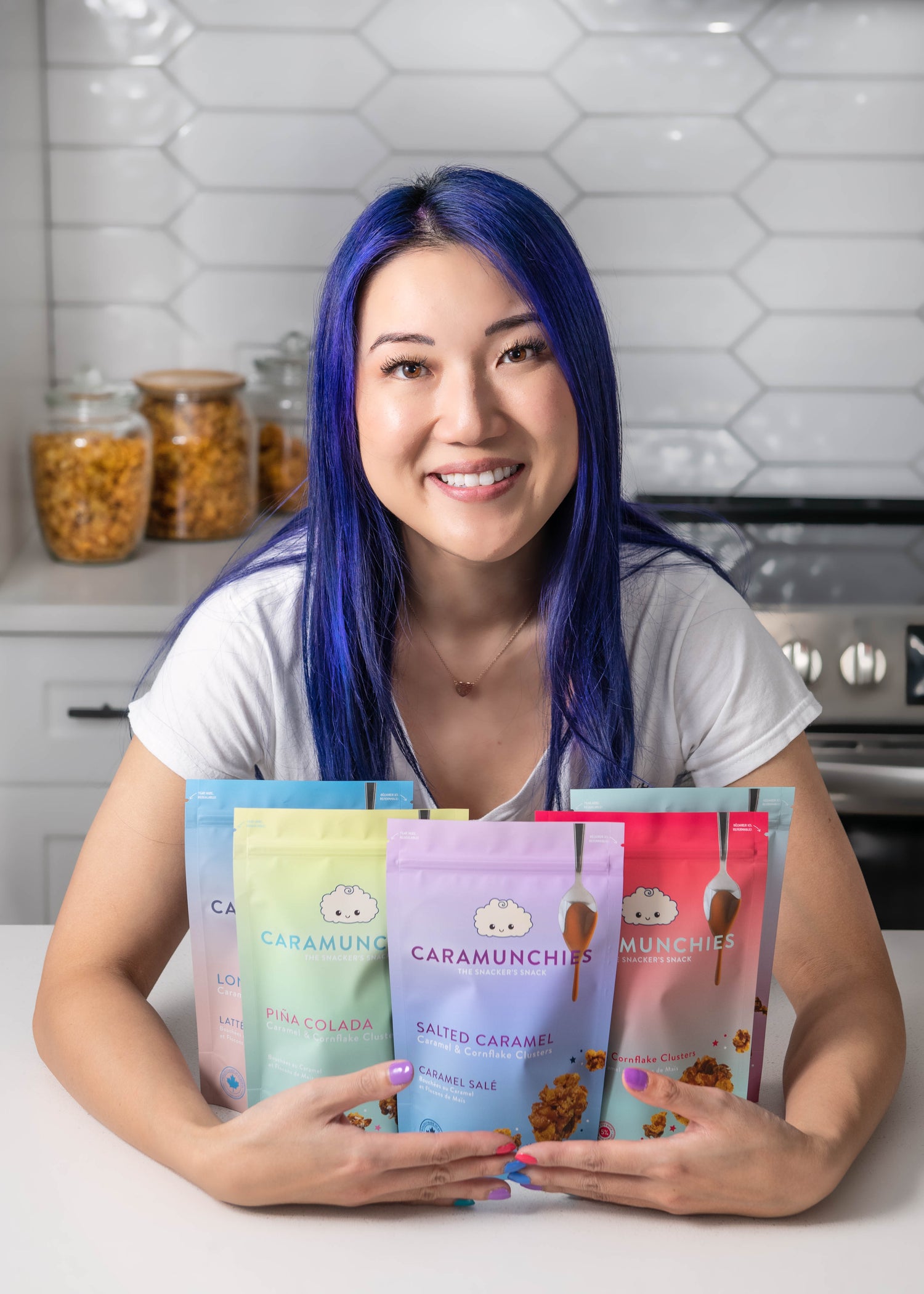 MEET THE MAKER
Caramunchies started out as a delicious spark in the imagination of a professional snacker — Alysia — who wanted to create a unique snack that would bring joy to people around her.
When Alysia isn't cooking, she is listening to true crime podcasts, playing with her cat, and dominating anyone who tries to challenge her at Mario Kart!
CARAMUNCHIES GIVES BACK
A portion of the profits from each pack is donated to food security programs, so you can give back while you snack!
MORE ABOUT CARAMUNCHIES →